Deck Builders Ashburn, Va
 A Custom Deck Designed And Built To Suit Your Home
It's your home, and yours alone. Also, it's your exclusive right to decide how you want it to look. At Deck Design Builders of Ashburn, we know that each household and home is unique. This is why we take time to understand your needs so that we can design a deck that's tailored to match your home, your needs and your budget. During a consultation with our experienced deck building contractors, we will sit down with you to determine everything from aesthetics to functionality. We will also determine:
Materials (wood or PVC or aluminum)

Size

Height

Screened-in options

Built-in benches

Fencing

Type of stairs
When designing a deck, the right place to start is with functionality. Ask yourself the purpose of the deck. Who is going to use it? Are bugs a problem in your area? Will children be a consideration? With clarity of purpose, it becomes much easier to commence the drawing and designing process. At this stage, our best deck contractors will be able to draft an estimate for the material and labor costs. In executing your decking project, we will ensure that your needs take preeminence. We will offer you a fully functional deck with a rare touch of creativity and elegance.
Why Choose Design Deck Builders of Ashburn?
A new deck is another string added to the bow of your home's functionality and curb appeal. But deck installation is not as simple as many people think. At Design Deck Builders of Ashburn, we work with clarity and precision to ensure that you get value for your money. Our experienced deck builders have all it takes to make sure that you're the deck installed the right way.
We are your deck building experts!
We design and build durable decks, porches, fences, patios and more. Our highest quality deck construction services are available to homeowners across Ashburn, VA and its surrounding areas.
During summer when the temperatures become almost unbearable, there's nothing better than spending the night outdoors with family members and friends. Besides, a deck is a great addition to the aesthetic value of your property. Therefore, you want to make sure that it's built to complement the quality of your home.
Deck Repair Contractors Ashburn
Over time, factors such as age and elements can take a toll on your deck, necessitating repair or replacement of your deck. In addition to installation of new decking solutions, our experienced and expert deck contractors can also assist with your deck repair needs. If the deck is getting out of shape, get in touch with our knowledgeable deck repair contractors in Ashburn. We will work hard and ensure that the lost beauty of your home's outdoors is not only restored but improved upon.
Local Deck Contractors Ashburn
When looking for a deck builder near you, it's important to choose one that has the right experience and a great portfolio to back it up. You can tell if a contractor is a best fit for you by merely looking at their previous works.
We've been Ashburn's trusted and respected deck building and screened-in porch contractors for many years. Our clients love the detail-oriented approach that we bring to our work. Everything is calculated, right from the beginning down to the finishing touches. We ensure that your deck gets the best finishing that will last you longer than what other competitive deck companies can provide.
Talk To Us About Your Design Ideas
We're dedicated to providing superior customer service and professional craftsmanship. Call us to learn more about our process and quality of our building materials. Over the years, we've developed a reputation for exceeding building code standards. Ready to get started?
Request a free, no-obligation quote now.
Screen Porch Installation Ashburn
Over the years, screened porch has become a popular option for many homeowners who enjoy the serenity and comfort of the outdoor life, especially during summer. Your porch serves as the first defense against bothersome local insects and offers you a great way to enjoy late nights with your loved ones. In addition, they're stylish outdoor living solutions for Ashburn homes, and offer true extensions of livable square footage, while enhancing the value of your home.
Whether you're looking to build a screened porch onto your home or screen-in an existing porch, we can bring your roughest imagination to the clearest reality through expert design and installation. We build screened-in porches, using the best materials that are thoughtfully planned around your home's existing design. Our experienced experts at Design Deck Builders of Ashburn can use matching siding, masonry and paint choices to complete your home's style and personal design tastes.
Deck Installation Ashburn
When it comes to deck installation, there's nothing more desirable than getting it right the first time. At Deck Design Builders, we work closely with homeowners to offer unique custom design and installation. We're adept at handling composite and wood decks, complete with your choice of railing, lighting and wraps. We care about the integrity of your structure. This is why we use only the highest quality and professional grade decking materials. Our local deck contractors will be happy to walk you through the process, from the first call to when final walkthrough. 
When you're ready to get your property upgrade projects underway with the best deck builders in the business, Design Deck of Alexandria is here with everything you need for the best results. We are proud to offer a range of services, including everything from professional porch and deck installation, Trex deck installation, gorgeous gazebos and pavilion design, resurfacing, and more. When it comes to deck building, our qualified contractors work on everything from sourcing quality construction materials to protective finishes to keep your deck not only looking beautiful today but for many years to come. With some of the most competitive rates for expert porch and deck installation services, we are a smart decision into the quality and appearance of your property.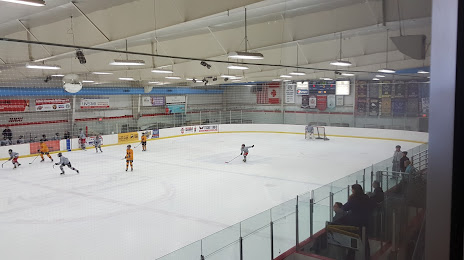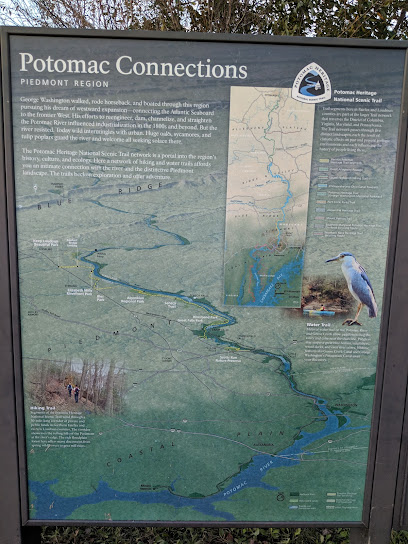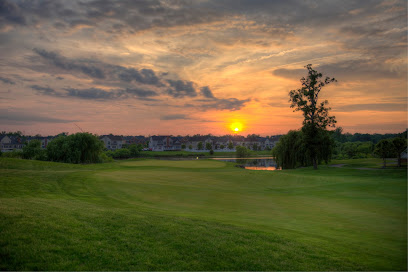 Belmont Country Club and Golf Course
Ashburn Travel Information
Ashburn is located in eastern Loudoun County at 39°02′37″N 077°29′15″W (39.0437192, −77.4874899) and its average elevation is 295 feet (90 m) above sea level.[1] It is 7 miles (11 km) southeast of Leesburg, the county seat, and the same distance north of Dulles International Airport. As drawn by the U.S. Census Bureau, the area counted as "Ashburn" extends north to Virginia State Route 7, east to Virginia State Route 28, and southwest to the Dulles Greenway (VA 267).[9] The Ashburn CDP is bordered to the north by the Belmont, Lansdowne, One Loudoun, and University Center CDPs; to the east by the Kincora, Dulles Town Center, and Sterling CDPs; to the southwest by the Moorefield and Broadlands CDPs; and to the west by the Goose Creek Village CDP.[9]
The United States Census Bureau defines Ashburn as a census-designated place (CDP). As of the 2010 census, the CDP had a population of 43,511 residents,[4] while the larger ZIP Code Tabulation Area (ZCTA) for Ashburn's 20147 ZIP code contained 54,086 people.[10]